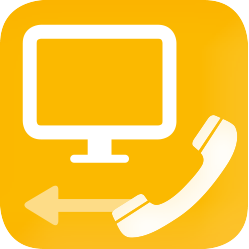 The benefits of Cisco VoIP extension mobility
Many staff in any organisation may need to work away from their main desk, whether due to working outside the office, whilst travelling, working from home, or due to organisation hot-desking.
Employees that have the capability to use advanced Extension Mobility and Device Mobility features in Cisco UCM can access their preconfigured calling capabilities from any compatible remote hardware phone.
Enabling efficient home working
Organisations also recognise new employees could also be attracted by extension mobility if they have the option of one or two day's home-working, avoiding a hard, long commute.
Existing employees already say that a suitable VoIP phone set-up so they can work from home, even for one day a week, which enables them to work much more flexibly and this motivates them to work even harder for their team, manager and organisation.
The motivation produced by flexible working appears to play a role in staff performance too, with a higher percentage of mobile and remote employees at Cisco's own offices, for example, receiving the top two performance evaluation rankings compared to traditional office workers.
Flexible work arrangements are also very important to the younger generation that is now entering the workforce. Data in a recent Cisco Connected World Technology Report indicates that a majority of today's university students value unconventional work schedules and believe they can work more productively away from the office.
Helping with VoIP provisioning
A common problem for any organisation's infrastructure support team is identifying which devices are provisioned in the Cisco Unified Communications Manager (Cisco UCM), but that are no longer in use. Hardware phones in particular can become inactive when an employee leaves or transfers and no one else moves to that desk.
This issue can be complex as many organisations have staff with multiple devices associated with their one directory number. In a typical case, a salesperson might have a desk phone and a Cisco TelePresence personal video endpoint in the office, another phone in their home office, and use Cisco Jabber clients on a laptop and smartphone at home, at customer sites, or whilst traveling.
What's required is a solution that uses Cisco Extensions Mobility settings, works on any Cisco IP phone, and offers a single secure sign-on for each authorised user.
ALM Single Sign-on (SSO) for Cisco IP telephony systems
ALM single sign-on (SSO) software from Cisco Select Partner RSconnect can be installed within 30 seconds, does not require any administrator or technical skills, and will work out of the box using your existing Cisco IPT phone's Extension Mobility settings. ALM is also compatible with Cisco CUCM 7.x, 8.0 and 9.0.
•    Protects user credentials – username and PINCode fully encrypted within Operating Systems registry
•    Ability to either log on manually to a Cisco IP Phone or to use ALM software to automate the process
•    ALM supports all second, third and even the new 4th generation Cisco IP Phones
ALM avoids the requirement to enter a Username and PIN at your IP phone device by installing a small Windows application in the PC System Tray
ALM software is easy to use and improves the internal security policies within your company, and can also be added on top of your existing Microsoft Active Directory integration.
A fully functional evaluation version of ALM software is available for download, completely free of charge.
For more Cisco extension mobility benefits contact RSconnect at info@rsconnect.net