Active Directory – a foundation for CISCO Enterprise Single Sign-On (SSO)
Active Directory Authentication
The prevalence of Microsoft Active Directory continues to increase, with Active Directory the primary directory for over 75% of enterprises globally. This means that nearly all enterprise employees begin their day by logging into a Windows desktop or laptop and authenticating to Active Directory. Since the launch of Active Directory with Windows 2000 Server, organisations have relied on it as the primary authentication for their end users. In most enterprises users need to log on via Active Directory before they can access non-Windows hosted applications such as SAP, Siebel and Oracle and mainframe or mid-range systems, or many other applications such as Cisco VoIP communication networks.
Extending Active Directory Single Sign-On
Active Directory provides extensive capabilities for enabling enterprise single sign-on and provides options for strong authentication via smart cards to further secure an organisation's environment. Most end-users do not realise that their access and authentication to nearly every Microsoft server, web, and other Microsoft-hosted applications occurs transparently without their having to re-enter credentials, including Microsoft Exchange, SQL Server, SharePoint and IIS. It makes sense to base any single sign-on effort around each employee's user IDs and passwords that they use when they log on to their Windows desktop each day. Active Directory does enable true single sign-on, but only to Windows-based and Windows-hosted applications, so other systems like Cisco VoIP communications are not covered directly.
ALM enterprise Single Sign-on (SSO) for Active Directory and Cisco IP telephony systems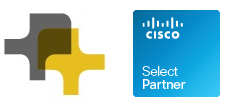 Extension Mobility is a key part of mobility requirements for the modern business within Cisco Unified Communications environments. The ALM Single Sign On (SSO) solution from Cisco Select Partner RSconnect secures your Cisco IP telephony, and is a must-have for companies using Cisco IP Telephony devices, Cisco Unified Communications (CUCM) and Cisco CallManager technology (CCM). Most importantly, ALM enterprise security software can be added on top of your existing Microsoft Active Directory integration, is easy to use and improves the internal security policies within your organisation ALM single sign-on (SSO) software can be installed within 30 seconds, does not require any administrator or technical skills, and will work out of the box using your existing Cisco IPT phone's Extension Mobility settings. ALM is also compatible with Cisco CUCM 7.x, 8.0 and 9.0. ALM avoids the requirement to enter a Username and PIN in your IP phone device, using a Windows application installed at the PC.