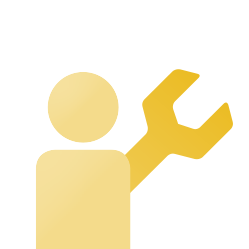 How to configure Extension Mobility on CUCM
Often we get the question how the Extension Mobility feature works and how you can configure it on the Cisco VoIP system. In this blog we give you some starting points and further references.
Quick recap: What is Extension Mobility
Cisco Extension Mobility is a feature that allows users to temporarily access their phone settings from other phones within your system. Such phone settings include line appearances, services and speed dials. A typical use case is where a single phone can be used by multiple workers who for example work at different timeslots. By configuring extension mobility, the individual users can log into the phone and access their settings without changing the settings on other user accounts.
To run Extension Mobility you need a TFTP server that is reachable. And the IP Phones need to support Extension Mobility. Fortunately the Extension Mobility functionality extends to most Cisco Unified IP Phones.
How to configure Extension Mobility on your CUCM system?
There are a number of steps to execute in order to activate and configure the Extension Mobility feature on your Cisco IP Phone system. We summarize the steps briefly below.
1.     Generate a Phone Feature List
First you have to generate a report to identify the devices in your premises that support the extension mobility feature.
2.     Activate Extension Mobility Services
From Cisco Unified Serviceability, choose Tools and subsequent Service Activation. After selecting the publisher node, activate the relevant services, like Cisco CallManager, Cisco Tftp and Cisco Extension Mobility.
3.     Configure the Cisco Extension Mobility Phone Service
Next action is to configure the extension mobility IP phone service. Users can later subscribe to this service in order to access extension mobility.
4.     Configure an Extension Mobility Device Profile for Users
An extension mobility device profile has to be created. A device profile acts as a virtual device. When a user logs in to extension mobility the device profile maps onto the physical device and the physical device takes on the characteristics of the profile.
5.     Associate a Device Profile to a User
You now can associate a device profile as created in the previous step to users. This gives them the opportunity to access their settings from different phones. Linking a user device profile to a user is comparable to linking a physical device to a specific user.
6.     Subscribe IP phones and device profiles to Extension Mobility
You not only have to associate a device profile to users, you also have to subscribe IP phones and device profiles to the Extension Mobility service. If this is done, users are able to log into the Extension Mobility service, use the service and in the end log out again.
7.     Configure the Change Credential IP Phone Service
You must configure the Cisco Unified IP Phone service to make it possible for users to change their PINs on their phones. You also have to associate the user, device profile or IP phone with that change credential phone service.
However, this is only relevant in case you use the original Extension Mobility service where users actually have to log into the service manually, by typing their username and PIN. Managing the PIN by the end user is not necessary in case you deploy our Active Login Manager solution. Then, logging in becomes a fully automatic step as soon as you log in with your computer or laptop. Logging into the computer network – which every office worker automatically does every day – makes that the user is automatically logged into the Extension Mobility service with the phone on his desk.
8.     Configure Extension Mobility Service Parameters
Finally, it is also possible to change the behavior of the EM service by configuring the relevant Extension Mobility service parameters.
More information about the configuration of Extension Mobility
A blog is too short to describe the full procedure. Please refer to these documents for the complete explanation of the EM configuration and how to use the Active Login Manager software.