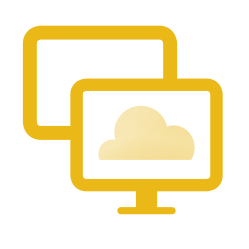 Cisco UCM Cloud add-ons
Cisco UCM Cloud (or CUCM cloud) is the cloud version of the Cisco Unified Communications Manager. In this blog we explain how our RSconnect applications enrich the Cisco UCM Cloud service.
Benefits of Cisco UCM Cloud
The Cisco Unified Communications Manager is originally an on-premise call manager, deployed in the core of customer's unified communications networks. With the introduction of the CUCM Cloud, the CUCM functionality is offered by Cisco as Software as a Service (SaaS). Customers don't have to invest in hardware and software since the platform is hosted and operated in Cisco Webex data centers. There is no lengthy deployment time, the service can often be operational in weeks with limited own expertise and lower support costs. The service is offered in a Pay per User model and charged per month. Updating and upgrading is automatically done without disrupting the business and organizations can rapidly respond to changes in the market.
Full set of Unified Communications services
Cisco UCM Cloud provides all the features and functionality of Cisco's on-prem Unified Communications Manager. Like call control, session management, voice, video, messaging, mobility, and conferencing services. The service also provides secure and scalable unified messaging and voicemail solution with flexible message access from email inbox, web browser, Cisco Jabber, Cisco endpoint, smartphone, or tablet with simple administration. Also instant messaging and presence is supported between individuals or groups using the Cisco Jabber instant messaging client. The client also supports click to call, voice, video, and visual voicemail.
Enriched Cisco UCM Cloud features
Although this baseline functionality supports an extended set of calling features, voice messaging, instant messaging and presence functionality, customer often ask for supplementary services. As a certified Cisco Select Partner, RSconnects enriches the CUCM core functionality with numerous CUCM add-ons for business customers. Our applications support now both the on-premise CUCM ánd the CUCM Cloud. Some examples of our functions:
| | | |
| --- | --- | --- |
| Default CUCM Cloud functionality | | RSconnect add-on application |
| Extension Mobility users must manually log into the desktop telephones, using a UserID and PIN | | Active Login Manager (ALM) automatically logs users into their desktop telephone, based on someone's computer or laptop status (active/idle). When active, his user settings are uploaded to the telephone. |
| One can manually configure call forwarding to another destination number. | | The Forwarding Assistant automates forwarding. Your computer status (active/idle) is monitored and based on its status, calls are routed to the desktop telephone or – for example – to its mobile phone. |
| A user can manually lock his desktop telephone, for example during meetings or lunchbreaks. | | RSconnect functionality can automatically lock your desktop phone, based on his computer status (active/idle). |
| Cisco UCM Cloud supports Jabber | | We complement this with Follow-me for Jabber. Based on your computer status, calls are either routed to your Jabber client or to your mobile phone. |
Easy deployment of our CUCM Cloud add-ons
It is very easy to deploy and activate the RSconnect applications. They consist of downloadable apps which work seamlessly together with the CUCM Cloud environment.