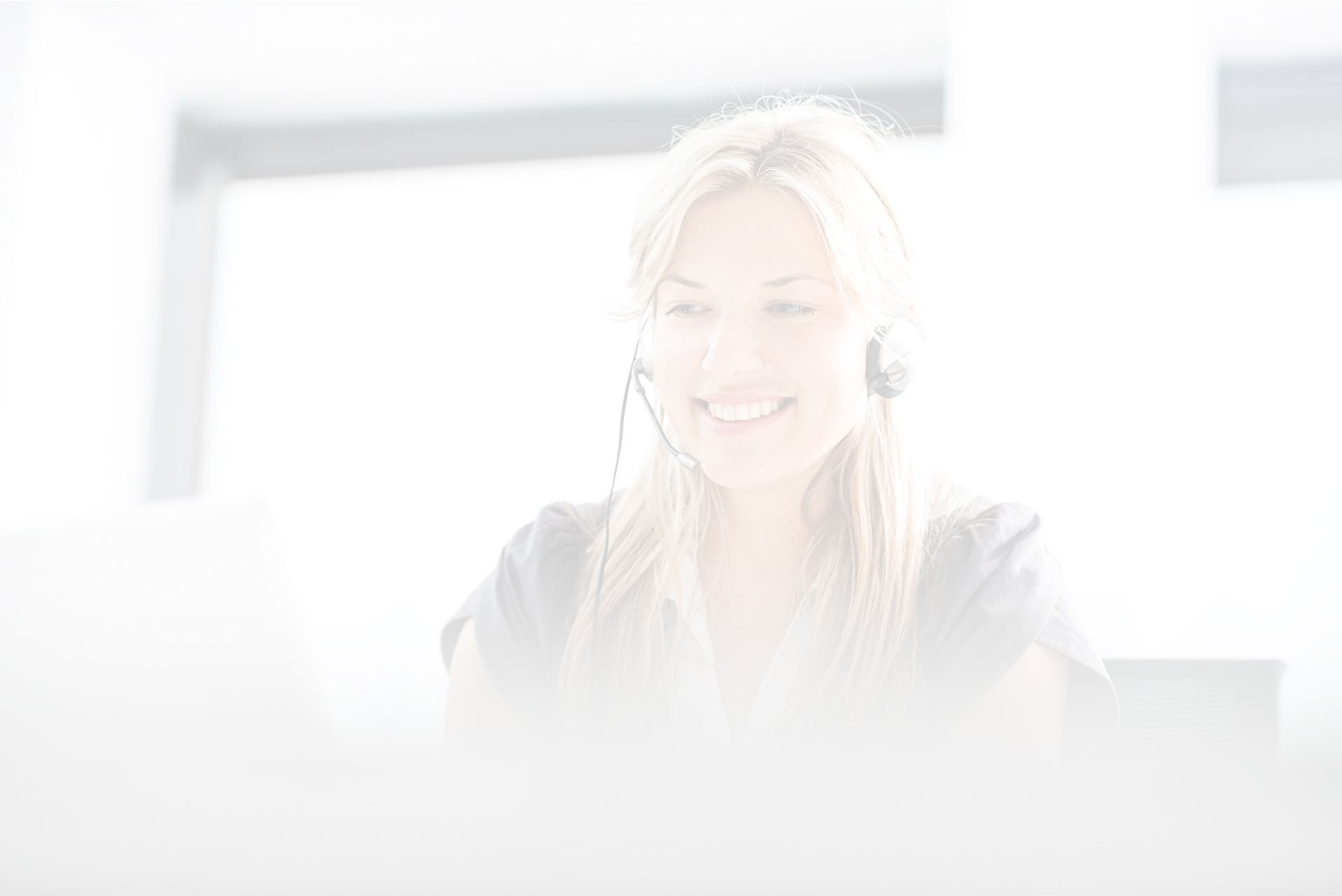 Company profile
About RSconnect
RSconnect is a specialized software and solutions company for Cisco Unified Collaboration Service technology. As a certified Cisco Select Partner, we develop unified communications solutions on top of the Cisco UC portfolio. Our products make unified communications more user-friendly, effective and cost-efficient:
RSconnect developed a set of standard applications which can be added to existing Cisco Unified Communications deployments, both on-premise or hosted
We also develop bespoke solutions and add-ons for our customers, often based on our library of existing application components
Our core expertise is in the area of VoIP, Unified Communications and network security. Customers vary from SME companies to corporates and governments. We have deployed our solutions in five continents.
RSconnect standard applications Portfolio
RSconnects delivers a set of standard applications for Cisco Unified Collaboration. This started in 2006 when we launched our flagship product ALM and developed it from the first beta versions towards the mature and successful product it is today, used by numerous business customer and public organizations all over the world. Our complete portfolio:
ALM is our Single Sign-On solution for Cisco Unified Communications. Extension Mobility users don't have to login manually anymore. If they start their laptop, the associated desktop phone is automatically loaded with their settings.
The Call Forwarding Assistant simplifies call forwarding. Synchronize call forwarding with your laptop. When you work at your laptop, you'll receive calls on your desktop phone. Once you close your laptop, calls are automatically redirected to your mobile.
The Application Manager is a web-based console to manage profiles, users, features and licenses for RSconnect end-user applications. The Application Manager provides your IT staff with the necessary tools to efficiently manage large-scale deployments.
The Analytics and Reporting Manager collects usage and configuration data from Unified Communications applications and the network. The reports and analytics help to improve or redesign your business architecture and operations.
The Inventory Manager regularly scans your Cisco switches and dynamically builds a 'map' of the IP network and the connected devices (e.g. phones, computers, laptops, printers). The inventory provides a sound baseline for customer-specific network management applications.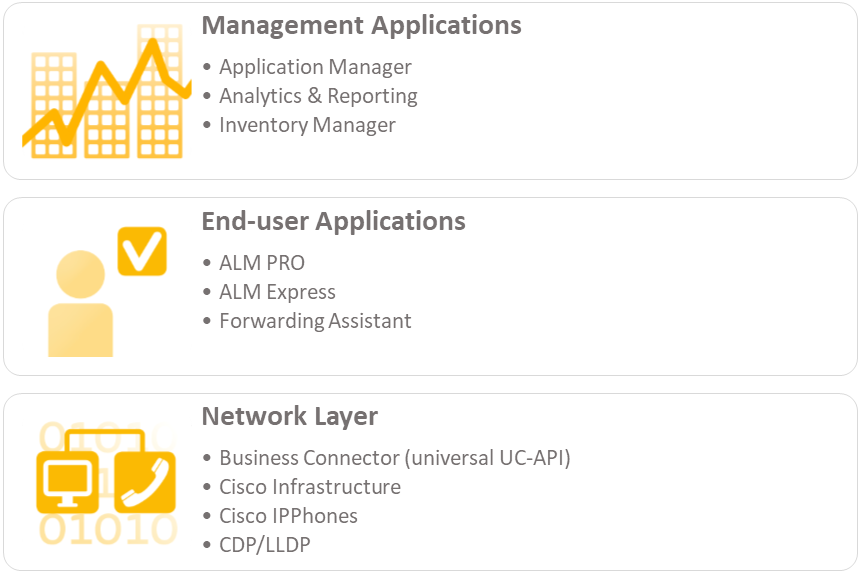 Bespoke development and customisations
Based on our standard portfolio of applications, we often receive requests for bespoke development projects. These could be customer-specific additions or modifications to our standard software, but also specific integration requirements to make our software interoperable with customer systems. Please contact our support team to discuss your requirements.
Worldwide customer delivery and support
Our success has been recognized by the market. While the core RSconnect solutions can be deployed without any on-site assistance, customers often implement it as part of a bigger solution or migration project. In these cases the software is delivered through specialized Value Added Resellers and system integrators. Our network of specialized resellers has grown substantially over the years. Where RSconnect signed their first Reseller contract in 2008 with a local reseller in the UK, today the company has resellers all over Europe, in the US as well as Africa, Asia and Australia.
Our reseller network is illustrative for our worldwide coverage. For example, ALM has been deployed at numerous companies in five continents. Our customers vary from SME sized companies to large multinational organizations. Smaller deployments are below 100 users, but deployments typically count several thousands to even over 10.000's of licenses. We serve commercial customers in a variety of market segments, as well as public organizations and institutes.