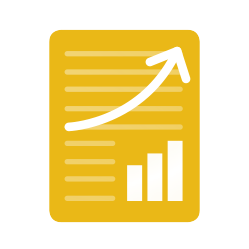 UCaaS Extension Mobility SSO
What is UCaaS Extension Mobility and how can you make it as user friendly as possible? Questions for both the UCaaS service providers and their end-users. We discuss these questions in this blog.
What is UCaaS?
UCaaS stands for Unified Communication as a Service, a Unified Communication Solution which is offered as a cloud service. To any organization and their end-users, from small companies to large multinationals and public institutes. It is an extension of the more traditional hosted VoIP or cloud VoIP services. Unified Communications is not limited to just telephony, but extended with other communication solutions like video, chat and collaboration tools.
UCaaS perfectly fits the global trend towards full end-to-end business solutions which are offered as a service from the cloud. The customers don't have to invest in their own IT infrastructure, applications and maintenance. There is a usage-based license model where a monthly or yearly fee is paid per user. In the traditional telephony world, the in-house PBX was the perfect solution for large companies to save on individual phone lines. In the current IP based economy, it is the other way around. The service provider model is increasingly popular as a feature-rich, easy-to-use and cost-saving alternative to inhouse solutions. Also for very large organizations.
Cisco UCaaS solutions
Cisco is one of the leading UCaaS solution providers worldwide. The Cisco UCaaS functionality is based on the Hosted Communication Service (HCS) solution and is delivered to end-customers via specialized service providers. Many of them are certified Cisco Cloud and Managed Services program partners. HCS is a key component of Cisco's transformation towards enterprise cloud offerings, together with e.g. Spark, the Cisco team collaboration solution. In addition, there has also been the acquisition of BroadSoft in the final quarter of 2017. It adds two UCaaS offerings to the portfolio, BroadCloud and BroadWorks. In the coming year it will be interesting to see how these different product lines will be synchronized into a harmonized UCaaS portfolio.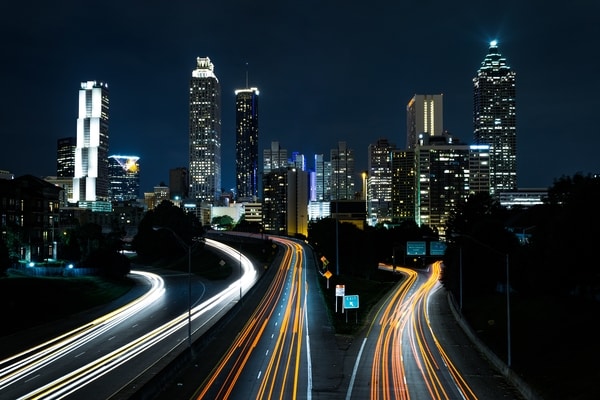 What is UCaaS Extension Mobility?
Although it is only a part of a UCaaS service, the core telephony part remains important. Where in some situations business communications migrate entirely to a mix of online and smartphone applications, there are still many professional environments where the need for a desktop telephone is a no-brainer. At the same time however also these professionals are less and less fixed to a single office or desk. Flex-desking, hoteling, whatever we call it, people are getting used to work from different desks during the week and during the day. It put new requirements on desktop telephony. An important feature nowadays is extension mobility. With UCaaS Extension Mobility, end-users can register themselves on any telephone in the organization and load that device with their own extension number, data and settings. By deploying UCaaS Extension Mobility, end-users have full access to their UCaaS service features from any desk and any telephone.
Simplifying the use of UCaaS Extension Mobility
UCaaS service provider probably recognize this problem. In order to use the Extension Mobility feature, end-users must enter large numbers of digits on their telephone keypad, just to login. A username – often their email address – and a PIN. Every day and sometimes many times a day. This unfortunately stimulates unplanned user behavior where users 'forget' to login (and cannot be reached) or 'forget' to log out (causing security and privacy breaches). Sometimes these users are even facilitated by their IT department that organizes workarounds like a very basic UserID (only the extension number) and a company-wide '000' PIN. So, if they must choose, people prefer ease of use over security.
RSconnect makes UCaaS Extension Mobility user friendly and secure
Our Active Login Manager software is a solution for this. Each time a user starts his computer, the associated telephone at his or her desk is immediately and automatically loaded with his profile and settings. So, whenever a user enters a flex-desk, activates his laptop and logs into the network, he can immediately be reached via his own extension number. He can also use his own features – like voicemail – and has access to his own contact lists. As soon as the computer is switched off (or enters standby mode), the telephone is immediately logged off as well. A solution which is not user friendly or secure, but user friendly and secure.
User friendly Extension Mobility for your UCaaS service?
Already thousands of companies worldwide deployed our software with their on-premise Cisco Unified Communications solution. Recently, the functionality was also released for hosted and cloud based Unified Communications providers.
Try Extension Mobility SSO for UCaaS today
Try the service yourself today. Here you can find our solution video and the free trial download, so you can experience the benefits yourself.
More information about ALM for UCaaS Extension Mobility?
If you want more information about our ALM solution or like to discuss the possibilities to integrate ALM into your UCaaS offering, please contact our sales & business development team via the contact page. We are happy to answer all your questions and discuss the potential benefits of a co-operation.