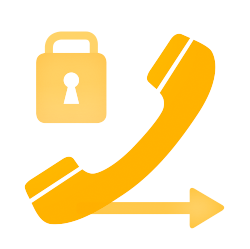 Single Sign On for Avaya Hot Desking?
Does RS connect also support Avaya Hot Desking? A valid question, on which we will elaborate a little bit in this blog.
Currently our solution is targeted at Cisco. As you can see in our VoIP SSO references, we have many satisfied Cisco customers. They run a Cisco Unified Communications solution, deploy the Extension Mobility Feature and use our Active Login Manager to make life much easier. Logging into their IP telephones is just a matter of logging into their computers.
So, it didn't really surprise us when also Avaya systems managers approached us and asked for similar functionality for Avaya IP Telephony and Unified Communications. I will address their questions briefly in this blog. First, we will explain the Avaya feature set to support extension mobility. Then, I will indicate the current development status. We are not yet there, but studying the requirements.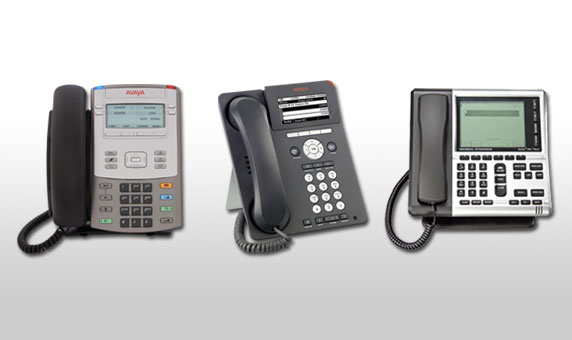 Avaya Hot Desking: Extension Mobility functionality in Avaya
Avaya has two main products for IP Telephony:
The Avaya IP Office product provides IP communications functionality and is targeted at implementations from 5 to 1000 users (2500 users maximum). The solution can be used for a single site but also distributed over 100 or more locations.
The Avaya Aura solution is the key Unified Communications product. It is extremely feature-rich and can also support substantially larger deployments. Avaya is one of the so-called leaders in Gartner's Magic Quadrant for Unified Communications. The Aura UC platform is flexible and modular and integrates voice, data, video, web communication applications, mobility and many more services.
Avaya has a variety of features aimed at the mobility of the users. For example, in the IP Office product the so called Avaya Hot Desking feature is available. This functionality works conceptually the same as the Cisco Extension Mobility feature. The feature can be used when multiple users for example share desk space or run shift patterns. IP handsets can be defined as 'hot desk' stations and require a user to login with a unique ID and PIN number. After login that handset will receive all incoming calls for the specific user's extension. Also settings, programmable keys and speed dials of that specific user are available to the user as long as he or she is logged in.
Other Avaya Mobility functions
On top of that Avaya has also functions for e.g. Multi Device Access (MDA), where users can access their services on multiple devices in the Avaya network simultaneously. And there is Enterprise Mobility User (EMU). This functionality can be used when an enterprise network consists of multiple independent Avaya Communication Manager systems interconnected with a QSIG Trunk and Uniform Dial Plan. It provides a kind of "roaming for wireline networks" in the enterprise voice environment. Users may log into an Avaya IP Telephone or Avaya Digital Telephone controlled by any of the networked systems. When a user logs into a visiting switch, he or she gets the same call appearance, feature button, and message-waiting status that would typically be received from the home switch. And incoming calls to the user's home extension are redirected to the visited switch.
Does Active Login Manager support Avaya Hot Desking features?
Since the login procedure has similar inconveniences as with Cisco Extension Mobility, we also get similar questions from Avaya customers. Avaya users have – like their Cisco peers – the challenge to enter their userID and PIN via a telephone keypad. They have to type *35*userID*PIN, which is of course a cumbersome procedure. So, question is whether it is possible to implement Single Sign-On for Avaya, like we did for Cisco systems. Which would mean that if a user logs into his laptop or computer, automatically the Avaya IP Telephone logs in as well?
Currently this feature is under study for implementation in our ALM roadmap. Although Cisco Extension Mobility and Avaya Hot Desking have strong functional similarities, there are of course substantial differences in their technical implementation. Therefore, we are currently in the process of reviewing the requirements and analyzing the implementation options for an ALM port to Avaya. We keep you posted when there is a more accurate planning for this. In the meantime we are interested to hear from Avaya system managers who are interested in Single Sign-On functionality for their telephones. We are happy to discuss your requirements and timelines.