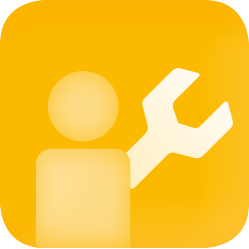 Cisco SSO (Single Sign-On), what is it and what are the advantages for my business?
Password challenges
The challenge with modern life in the computer age is the sheer number of identities, user names and passwords everyone has to remember. In the social media world users often have multiple user names and passwords, often because their preferred user name is already in use by someone with a similar name.
However, in the working world back in the day, we had a central business server and therefore usually only had to remember one identity to access business information. The challenge now is that, with mobile working, many employees have a work PC, laptop, tablet and IP phone, all with their own secure login.  
Evolution to client and server applications and use of the Internet through multiple devices has dramatically increased the number of identities users have to remember. Keeping track of passwords and system identities within the workplace has therefore become a constant challenge.
IT managers are also struggling with password headaches, with a need to reduce the help desk costs associated with forgotten usernames and passwords and security challenge that come from staff writing down their passwords on pieces of paper placed in drawers, or on Post-It notes attached to computer screens. The issue is how to secure, control, and audit the passwords associated with privileged accounts.
The single sign-on solution for IP systems
The pursuit of a secure enterprise single sign-on (SSO) has become the nirvana for the modern business. Single sign-on for the enterprise was born originally out of the costs associated with having so many user IDs and passwords, where practical operational, security, and user efficiency costs become significant.
The advantages of using SSO (single sign-on) include:
•    Improves security by enabling users to have just one sign-in, avoiding 'password Post-Its'
•    Reduces user time spent re-entering passwords for the same identity with one log-in
•    Reduces IT costs due to lower number of IT help desk calls about passwords
•    Single Sign-On to a user's PC and desk phone (no need to logon twice)
•    Higher customer satisfaction as less phone calls remain unanswered
•    No misuse of other people's unattended telephones
SSO uses centralised authentication servers that all other applications and systems utilise for authentication purposes, and combines this with techniques to ensure that users do not have to actively enter their credentials more than once.
A UK NHS Trust that recently moved to SSO has already been a significant reduction in calls received by their IT department. Around 15% of all IT support calls logged were password related, but with SSO this issue was largely eliminated and the Trust has been able to reduce first-line IT support by 20% overall.
However, different applications and resources support different authentication mechanisms. This means that creating a single sign-on solution is not simple, as it has to internally translate and store different credentials compared to what is used for initial user authentication.
ALM Single Sign-on (SSO) for Cisco IP telephony systems
ALM single sign-on (SSO) software from Cisco Select Partner RSconnect can be installed within 30 seconds, does not require any administrator or technical skills, and will work out of the box using your existing Cisco IPT phone's Extension Mobility settings. ALM is also compatible with Cisco CUCM 7.x, 8.0 and 9.0.
ALM avoids the requirement to enter a Username and PIN at your IP phone device by installing a small Windows application in the PC System Tray.
ALM software is easy to use and improves the internal security policies within your company, and can also be added on top of your existing Microsoft Active Directory integration.
A fully functional evaluation version of ALM software is available for download, completely free of charge.
For more details contact RSconnect at info@rsconnect.net