Product update: Cisco Jabber integration
A fascinating product update from the RSconnect development team.We extended our Jabber support and now support full Jabber integration. From now on the Active Login Manager (ALM) product is fully integrated into Jabber.
Up to now, the Jabber support was limited to the presence status on the CUPS server. If people were using Extension Mobility (without ALM) their status changes weren't always accurately reported to Cisco Jabber. The Active Login Manager solved that problem. ALM synchronizes the EM status of the user and the presence status at the CUPS Server. So, using ALM the user status is always accurate and never out of sync.
ALM Control Screen in Jabber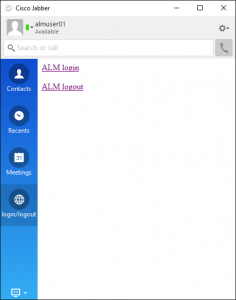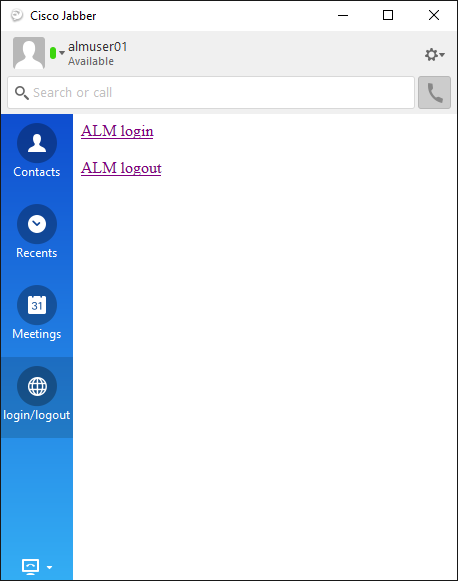 Our new functionality, however brings the Jabber support to a new level. From now on, the ALM function is fully integrated into the Jabber Client. Using a Custom Tab on Jabber, the user opens an ALM control screen where he can either log in or log out his desktop phone. So, from now on, we combine the automatic phone detection capability of ALM and Jabber functionality to (de)activate that phone with a single button.
This ALM control screen can be customized using logo's and customized texts and can easily be integrated into the company's own website, CRM system or Contact Center Application (like Cisco Agent Desktop or Finesse). So, employees can easily log into or log out from their phone via their business application of choice.
For a complete overview of our features and a free trial, please check our ALM product page.