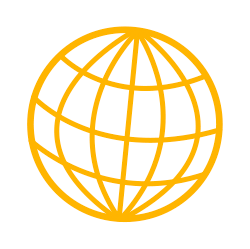 Merry Christmas and a Happy New Year!
The RSconnect team wishes you all a Merry Christmas and a Happy New Year. We hope you will enjoy the holiday period and generate some new energy for 2018.
For RSconnect 2018 will be an exciting year. Q4 of 2017 we have been finalizing the development of the next ALM release, ALM5. The launch is planned for the first quarter of 2018. ALM5 will be a major new release with some very interesting features. As a preview, we briefly introduce our Call Forwarding Management feature.
Call Forwarding Management
In release ALM5 it will be possible for the end-user to easily manage his call forwarding settings. So, when the user either logs out or temporarily leaves his or her desk, the system will automatically forward calls to a destination of choice. As an example, the end-user can configure the following preferences:
If the user's computer has been switched off – e.g. at the end of the day if the user goes home – ALM activates call forwarding towards a mobile number. The destination number can easily be configured by the end-user himself.
When the computer is either locked or hibernating – for example because the user went for lunch or to a meeting – ALM forwards the calls towards the reception desk or a colleague. Also, this rerouting can be configured by the end-user.
So, in 2018 the ALM functionality will be extended from basic Single Sign-On towards call management. ALM not only takes care of automatic login, but it also organizes the proper call treatment in case the user is absent. It is a significant step towards a complete telephone management application. We will keep you posted on the roll-out and further development in 2018!
But for now, Merry Christmas!
Enough talking about work. It is time now to celebrate. We hope you have an excellent time!