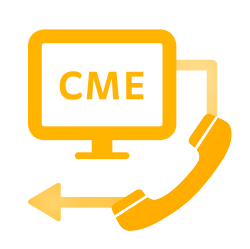 ALM Express software extended free trial
We are happy to announce that as of today our ALM Express software can be used for a free extended trial period. For one year you have the possibility to use the software and all its features for as many phone extensions you need in your organisation. After this year, you decide whether you want to continue the use of our software. You can either buy a license or discontinue the service. There are no obligations, no upfront payment and there is no credit card required.
What is Active Login Manager?
RSconnect Active Login Manager (ALM) is a Single Sign On solution which works with the Cisco VoIP solutions using the Extension Mobility feature. Extension Mobility allows people to log into any telephone in their office with their username and PIN code, so they can use it with their own contact list, their own features and listen to their own voicemails. This login procedure unfortunately is very inconvenient. As a result, people either don't log in at all (so, they are not reachable) or 'forget' to log out.
Our Active Login Manager solution solves this problem. With ALM you automatically log in to the desktop telephone, as soon as you log into your computer or laptop. And after the session, it automatically logs out again.
What is Active Login Manager Express?
Active Login Manager Express (ALM Express) is the ALM version to be used with the Cisco Call Manager Express (CME). If you run Cisco CME in your company and use the extension mobility feature, you can use ALM Express to make it more user-friendly. You simply download ALM-Express and install the client on the laptops or computers of your users. From that moment, as soon as they open their laptop or start up their computer, the telephone on their desk gets their number, their features, and their address list. Logging in isn't necessary anymore.
Get ALM Express now, for FREE!
You can get a free download of our software. There are no obligations, you get access to the full set of features and you can try it for a full year for as many users as you need.
This is what you get:
ALM Express Software (you receive a direct download link)
Unlimited usage for one year
Unlimited updates within the first year
Service & Support (8×5 CET) via e-mail, on a best effort basis
Please check the download page for your free copy.