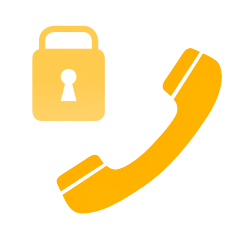 Try our desk phone lock solution for free
Did you know that you can also use our popular ALM software as an automated desk phone lock solution? When you leave your desk and your computer locks, hibernates or shuts down, this is immediately detected by the software and your desk phone is automatically locked. As a result, making calls, retrieving voicemails and accessing contact data is not possible anymore. When you return to your desk and start using your computer again, the desk phone will immediately be unlocked. During the lock period, it is still possible to receive incoming calls.
This solution helps you to protect your organization's sensitive personal data. Don't just protect your servers and computers, but also the contacts, voicemails and other sensitive data on your business telephones. Read more about this solution in our blog and keep your organization GDPR and HIPAA compliant.