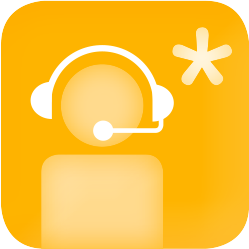 Anybody there?
Active Login Manager for Cisco Phones
It's a common scenario: a client tries to reach you by phone in the office, but you just left for lunch. Your desk phone is ringing and is redirected to the reception. "He is not answering his phone, shall I try again?", is an answer your client will most likely hear.
Reachability is a key driver of service quality, especially in industries where price is a key differentiator. And it is extremely important in public services where, instead of profit, the service and support for the general public is the main reason for its existence.
Prevention of misuse
In several sectors such as banks, insurance companies and other financial services, security is one of the top priorities. Securing a phone is often not part of the risk assessments that those companies carry out. What would you say if one of the staff's desk phones is used to misplace a call and your IT department can't track the person who was operating this phone. Reason being that anybody – including office facilities staff – can access any phone any time.
To minimize this risk, you should be able to lock and unlock your desk phone just as you do with your PC or mobile phone when you're not using it.
Changing use of space and desks
The flexible allocation of office space is another trend initiated by the rise of online trading and service is the allocation of office space. Instead of managing multiple offices with a fixed percentage of empty desks, it's smarter to manage a few large offices providing flexible desk spaces (aka hot desks). However the overhead of changing the "identity" of a specific desk from one employee to another faces some challenges. It's important to ensure flexibility for both staff and equipment while minimizing overhead and common mistakes.
Reachability, Security and Flexibility
ALM is a Single Sign-On Windows application that unites these key drivers and controls your Cisco IP phone on your behalf whenever you need it, customized to your needs. It's classified as a Single Sign-On application, as it doesn't require you to manually login and logoff your phone anymore while you already login and logoff your PC, laptop or Terminal Client. ALM has a proven track record amongst medium to enterprise sized companies operating multiple offices worldwide and delivers key benefits to both business owners and employees.
For more information please contact us.