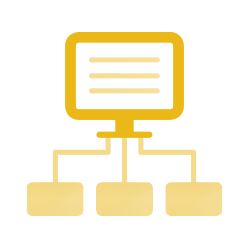 Inventory Manager now supports HP switches
Our Inventory Manager now also supports HP switches. The Inventory Manager solution can be used to dynamically build an IP network 'map' and the connected devices. This is done by an automated and regular scan of up to 10,000 switches in a network, and the connected phones, computers, laptops, and printers. The solution can be used for a variety of network management applications. For example, RSconnect uses the Inventory Manager to support some specific ALM deployment scenarios.
Originally, the Inventory Manager only supported Cisco network switches. On request of customers, we have updated the solution to support HP switches. This means that HP networks or blended network configurations with both Cisco and HP switches can be analyzed by the Inventory Manager.
The Inventory Manager now supports all HP switch types running S.15 software release or newer. Please contact our support team for more information.