CUPS support added

Several companies use Cisco Unified Presence Server to allow users within the company to use chat functions and presence indication via the Personal Communicator.
At the moment CUPS does not support integration between Extension Mobility and deskphone control from CUPS. This means if a user locks his PC and logs off from his phone the Personal Communicator status will not change. Other users trying to contact this user still see the green bullet and think the person is available.
ALM solves this problem.
If the PC is locked by the user, ALM will logoff the IP Phone and will also set the status of the Personal Communicator to away/busy, instantly.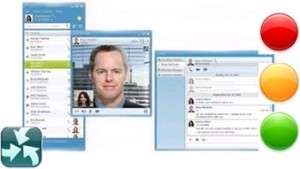 Cisco Personal Communicator