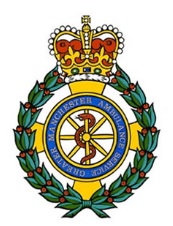 North West Ambulance Service
The North West Ambulance Service (NWAS) NHS Trust is the second largest ambulance trust in England, providing services to a population of seven million people across a geographical area of approximately 5,400 square miles. The Trust Headquarters is in Bolton, and four area offices are serving multiple communities. The Trust currently employs over 4,900 staff.
There are 109 ambulance stations distributed across the region, three emergency operations centers, one support centre, two patient transport service control centers, and two HART buildings. The Trust operates around 1,000 vehicles in both emergency and non-emergency operations.
Challenge
NWAS receives over 1,170,000 emergency calls per year, and the staff directs emergency crews to 952,000 incidents. Also, the NWAS undertakes over a million non-emergency patient transport journeys each year.
To handle this amount of inbound calls, efficiency is a critical requirement. NWAS uses a Cisco IP Communications solution with Extension Mobility features, which allows employees to log in at different seats. However, until now they had first to log into their PC, then into the Cisco equipment and finally into the Call Centre applications. A process which altogether took 10-15 minutes. And a process to be repeated every day for every call center employee, which makes it very costly from an operations point of view and very cumbersome from the user perspective. So, NWAS looked for a solution to simplify this login procedure.
Solution and Result
NWAS evaluated a number of options and selected the Active Login Manager solution of RSconnect. With this solution, the user can use his or her telephone equipment immediately after he or she logged into the PC. Manually logging into the IP telephone isn't necessary anymore. The solution is a time and cost saver from an operations point of view. It makes life easier for the call center employees.
Ashrafali Esat, Infrastructure Support Manager at North West Ambulance Service: 'The RSconnect solution simplified and shortened the daily login tasks of our staff. Paramount for us was their flawless support of our VMware virtualization software. We are extremely content with the Active Login Manager.'